When Childbearing is Divorced from Marriage…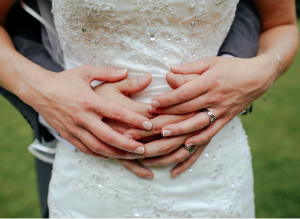 As goes marriage, so goes society. Marriage is society's prime institution, first in history and first in importance. Predating government, the union of a man and a woman has happened in all societies for all time. Marriage is the thread of society's fabric. A marriage is a micro-society. When a man and a woman marry, a new family is born. And when a child arrives, the future of society is sealed.
Since marriage is the skeletal system of civilization, how it is engaged acts as a thermometer to the health of the body politic. Marriage rates1 in the U.S. have plummeted to 34% since 1990 and those who do marry push it off to later2 in life. Today,3 a minority of young adults 18-34 are married (30%), while just 40 years ago a strong majority were (nearly 60%). Sex is divorced from marriage and marriage from childbearing, with now 40% of all babies born to unmarried4 women and most young couples choosing to cohabit rather than tie the knot. Despite studies proving children born into single-parent homes do worse in school, are more prone to behavior problems, are six times as likely to be poor, and whose daughters are three times more likely to be unwed mothers themselves, marriage continues to diminish. But worse than setting up children for failure is the destruction of those children. For every 100 babies born in the U.S., 19 are aborted.
Yet, statistics can only tell us what has happened, not why it has happened. They confirm that society's belief about the purpose of marriage shifted. Nothing underscores this changing view of marriage more than the Supreme Court's 2015 ruling legalizing same-sex marriage (Obergefell v. Hodges). The Court's majority insisted that the purpose of marriage is the well-being of the individuals who choose to marry. But Justice Alito, dissenting from the majority, pointed to the cultural pendulum swing saying, "This understanding of marriage which focuses almost entirely on the happiness of persons who choose to marry…is not the traditional one. For millennia, marriage was inextricably linked to the one thing that only an opposite-sex couple can do: procreate."
Is Justice Alito's take on marriage and childbearing biblically grounded? God through the prophet Malachi links faithfulness in marriage through childbearing to faithfulness to Him, saying: "Did he not make them one, with a portion of the Spirit in their union? And what was the one God seeking? Godly offspring. So guard yourselves in your spirit, and let none of you be faithless to the wife of your youth" (Mal. 2:15).
God made marriage the primary human relationship because it is key to man's purpose to reflect His image: "Then God said, 'Let Us make man in Our image, according to Our likeness…' God created man in His own image, in the image of God He created him; male and female He created them" (Gen. 1:26a, 27).
Mankind is to reflect God's glory back to Him. Sin cut us off from God, blinding our eyes to our purpose, miring us in the mud of selfishness. Jesus, God in the flesh, came to heal us and set us on the right path again through the cross. Now, as disciples of Christ, we are charged with fulfilling that ancient goal of glory once again as Peter says: "Like the Holy One Who called you, be holy yourselves in all your behavior" (1 Pt. 1:15).
If man is made in God's image and His relationship with the world is Creator and Sustainer of all life, then how does marriage factor in? Marriage stands apart from all other types of human interaction precisely because it carries the possibility of creating and sustaining new life. In fact, God directly links man's image-bearing purpose to procreation saying, "And God blessed them; and God said to them, 'Be fruitful and multiply and fill the earth, and subdue it…'" (Gen. 1:28a). As society dodders off the path of this ancient wisdom, we see in our behavior a reversal of those commands. Instead of subduing the earth, we subdue ourselves, letting the earth run wild.
The marital act is a unique picture of God demonstrating the power of a total giving of one to another with an openness to the life that may result. Divorcing the marital act from marriage or even to continually sterilize it within marriage fails to reflect the fullness of God's image. Not only is the spouse in danger of becoming an object of pleasure, but the goal of future childlessness becomes a means to self-gratification. There are many reasons Christian couples give for not having more children: finances, loss of personal time, interference in their career or school plans, relationship pressures, and even the number of existing children. Should we be alarmed that these are exactly the same reasons women use for justifying their abortion?
Marriage and the intrinsic marital act reflect a good God, sacrificial and faithful. Godly marriage is hopeful believing that together with God, there is enough grace, enough strength, enough of everything needed to provide for the fruit self-sacrifice begets. There is no clearer picture of heaven on earth than a godly marriage. To the extent culture divorces marriage from childbearing, abortion will remain a tortuous reality. It is the Church that has the light of God's purpose for civilization – not government, education, or medicine. The church alone can lead culture back to health with godly marriages courageously lived according to biblical beliefs. Future civilization hinges on a pro-family church.
Transforming fear into confidence,

Rev. James R. Harden, M.Div.
President/CEO
P.S. In these inhumane times, together let us deepen our commitment to that which truly lasts.
"I'm Not Getting Rid of Them…"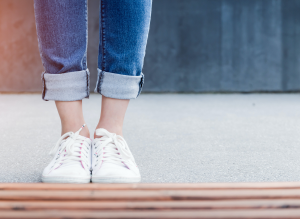 Jen's life is filled with new pressures because of COVID-19. As she adjusts to life as a first-time mom while struggling financially, she discovers she is pregnant again. Sleepless nights ensue as Jen considered what to do about this new life within her. Finding CompassCare online, she called for an appointment.
In the exam room, Jen tearfully shared the overwhelming fear she is experiencing as a new mom. She admitted she would feel more confident not aborting if her boyfriend supported her. But due to his lack of commitment, she sees abortion as her only choice. Yet, even as Jen told CompassCare's nurse that she feels she is bearing the weight of her decision alone she revealed, "I won't abort a baby with a heartbeat!"
Because Jen is in the early days of her pregnancy, her ultrasound only exposed a tiny gestational sac with no discernable heartbeat. Her boyfriend, now in the room, seemed disengaged. When her nurse asked how she is feeling, Jen replied, "Killing my baby is hard." She went on to explain that the baby is part of her and it is hard to even think of "getting rid of it."
Jen allowed her nurse to pray for her. After prayer, Jen said, "God allows things to happen for a reason, but I just don't know what to do." She scheduled a return appointment for test results and another ultrasound to confirm viability.
A few days later, Jen's nurse called to see how she is doing. Jen told her she is determined to abort because of how overwhelmed she feels. She appreciated the call and agreed to keep her follow-up appointment at CompassCare.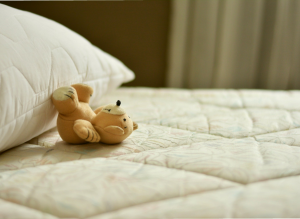 Jen came for her second appointment and received another ultrasound, her pregnancy had progressed to the point where her nurse could see, not one, but two healthy babies growing inside her! Feeling resolved now to carry her pregnancy to term and raise her children, Jen said, "I'm not getting rid of them! Besides I've always wanted twins."
Her nurse shared the Gospel with her in that moment and Jen prayed to receive Christ. Jen told her nurse that with God's help, she knows she can be a good mother to her twins.
Disclaimer: Names and details have been changed to protect patient confidentiality.
The Coronavirus Aid, Relief, and Economic Security Act provides a massive increase in tax deductions for charitable giving. Leverage your gifts in 2020 to save even more lives! Go to erasingtheneed.com/donate to learn more.
Mission Results
Scoreboard: 01/01/20 – 07/31/20
Vision Tours are 75-minute educational events designed to give pro-life Christians an opportunity to understand how CompassCare reaches and serves women seriously considering abortion. You will have a chance to meet the leadership, hear firsthand accounts of women served and babies saved from a CompassCare nurse, and learn more about the mission to "erase the need for abortion by transforming women's fear into confidence." Light refreshments are provided and children of all ages are welcome to attend.
Guests can choose to attend the Vision Tours virtually or in-person.
Buffalo
Tours occur monthly on the 2nd Thursday (7:00 PM – 8:15 PM) and 4th Saturday (9:30 AM – 10:45 AM)
Rochester
Tours occur monthly on the 1st Saturday (9:30 AM – 10:45 PM) and 3rd Thursday (7:00 PM – 8:15 PM)
Join hundreds of fellow believers in prayer for women seriously considering abortion. Sign-up to receive regular prayer requests from the exam room by clicking below.
Buffalo PrayerNet     Rochester PrayerNet
Leverage your time and talent to serve women and save lives by joining the CompassCare team as a volunteer.  Click below to contact the Buffalo or Rochester office.
Volunteer in Buffalo       Volunteer in Rochester
$570 helps one woman seriously considering abortion have her baby.
(All gifts are tax-deductible. If giving through United Way use ID #1169.) 
CompassCare Pregnancy Services
Buffalo Office

1230 Eggert Rd
Buffalo, NY 14226
716.800.2306
Rochester Office
2024 W. Henrietta Rd, Suite 6D
Rochester, NY 14623
585.232.2350
contact@compasscare.info | erasingtheneed.com