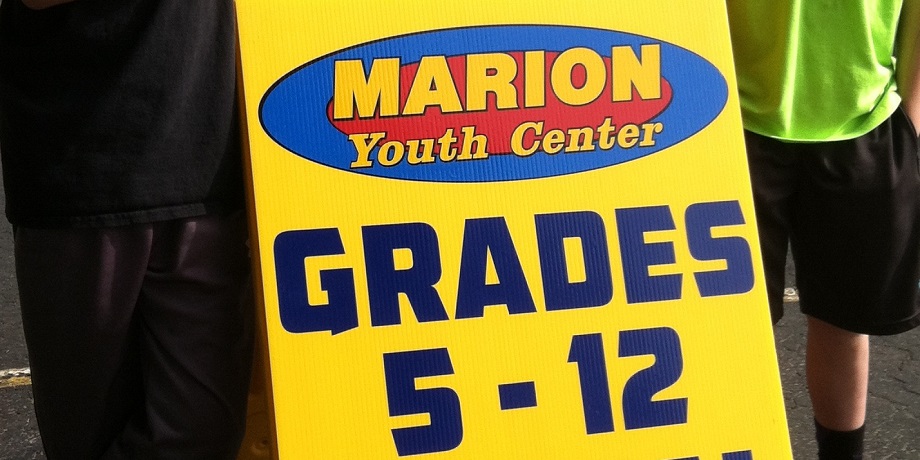 Marion Youth Center
Wednesdays, 2-5PM.  Read more…
9/18/2014
Peter Castro
New Tribes Bible Institute
915 N. Hartwell Ave.
Waukesha, WI 53186
Wow! It's hard to believe that it is mid-September already! School has been in session for roughly four weeks at New Tribes Bible Institute, and it has been a great experience getting to know the new freshman, as well sitting in on classes. It's incredible to be able to go to class knowing that we will be in the Word. What a privilege!
While here at school I've had the opportunity to attend a church that focuses on the teaching that Jesus Christ is enough, in this life and the life to come. Recently I attended a conference at this church where the focus was on God's grace towards us, solely through the person and work of Jesus Christ. It's great to be reminded that before God, we are not only justified by Christ alone, but also sanctified by Christ alone. We do not revert back to the law in order to be made holy, but we are sanctified through coming to the realization that we can never achieve the high standards of the law, but rather depending on God and His grace to manifest the life of Christ in us (1 Corinthians 1:26-31). Thankfully, we do not have to wonder whether God is gracious towards us, for His word tells us how He has lavished His grace on us. Any good thing that is done through us is simply the life of Christ being shown. We can't even begin to fully comprehend all that God has accomplished for us through His Son!
Prayer is an incredible thing. To think that the God of all that is made would have a heart for what we have to say is so encouraging.
"…casting all your anxieties on Him, because He cares for you." – 1 Peter 5:7
As you remember me, I ask that you would lift up these prayers to the Lord:
– REST. Life here at school is a blast, but it is definitely busy. Pray that I would take time to enjoy the Lord through resting from all the tasks that need to be done.
– Connecting with my room mates. It's been good to spend some time with these men, and it's my prayer that we would be united in encouraging one another and being there for each other in our times of need.Â
– Time in the Word. Pray deeply that His Word would not become simply an academic exercise, but would be a time of meeting with God and listening to what He has to say.
– Relationship with my girlfriend Brittany. The world says that we should indulge in sin and that Scripture is out of touch with our modern culture, but I disagree. God's Word is our guide, and I ask that you would pray that Brittany and I would honor God as we seek to point one another towards the Lord, rather than selfishly trying to get things out of the other person.Â
– God's continued provision while I am attending school. God has blessed me with employment to be able to attend school, and I ask that you would pray that I would continue to trust in His faithfulness, as He has shown many times in the past.Â
As I close, I have a praise to mention: God's Word is showing me that I can't do enough to live the Christian life! His standard is too high, and I am flawed to the core. My efforts to earn His favor leave me realizing that He is far holier than I can imagine. But, Christ in me changes everything! Praise God that His life in us is what grows us as we trust in Him. Thank you for walking with me and encouraging me. I am grateful!
In Christ,
Pete
5/14/2014
From Peter Castro:
Greetings to you from New Tribes Bible Institute here in Wisconsin! What a joy it's been to follow the Lord as He led me to Buffalo this past year, and to now return to school to focus on His Word. Daily I'm in need of reminding that I do not claim ownership of my life or my plans for the future, but see that it is Christ who has claimed ownership of my life, and my life is now His to use for His glory.
"For you have died, and your life is hidden with Christ in God. When Christ who is your life appears, then you also will appear with Him in glory." – Colossians 3: 3-4
Currently I am in the process of obtaining employment through First Student to drive school bus for the upcoming school year. In addition to this the maintenance department at school has offered me an opportunity to help them this summer with renovations that are being made to the campus. I'm excited to learn a thing or two about construction! God has provided for me once again as He always has and I praise Him for it all!
As I continue here and get settled in for the Summer, I do ask for your prayers on a few things:
– To make the time to be STILL…there are so many things to do here on campus that it can quickly become overwhelming if I don't have time alone to be in the Word, to pray, and to just be quiet. If I don't have Christ I have nothing, and I do pray that I would see Him as the priority over the many things I can fill my day with.
– To connect with the students and staff here as there are many new people here that I've yet to become familiar with.
– For my relationship with my girlfriend here, that Christ would be magnified through us, and that we would seek the benefit of other person before ourselves.
Tomorrow is not guaranteed; I only have today to follow God on this journey called "life". Thank you for your interest in my life as I walk this journey one day at a time.
In Christ,
Pete