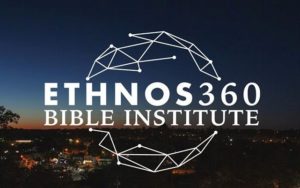 "It has never been so loud in our house as last
night when we were playing the game
'superfight' with a bunch of students!"
By living here among the students, we get to have them in our home at any moment's notice, and we LOVE it!
Another cool thing is that after they graduate, we get to follow them and see how God is living through them to spread His name around the world.
Here are 2 very encouraging examples of 2 students who had some exciting news this week!
"I just had my LAST language evaluation ever!! I am still in shock. 10 years ago I started praying for the tribe the Lord wanted us to  go to and a person to teach me the language. There have been a ton of women help me, but Tsame has been the main faithful one! So thankful for her, and that we are one step closer to telling her the truth about God!" #reachWANTAKIA
"BIG news! I am so, SO proud of this guy. We just had our language consultants out, we had our language evaluations…and Jack is DONE! He is done with language study! He has officially been cleared to start Bible translation in the Wantakia language!! This day has been a long time coming. He wasn't nervous, he wasn't scrambling to brush up on grammar or study the night before, he just walked in and killed it! It was a precious moment getting to tell Keko, who helps Jack without fail every week, that his work has carried fruit! It is by God's grace and help that our team has gotten this crazy, complex language so fast. The day is coming soon when the Wantakia people will get to hear God's story for the first time in their heart language!"